Rest In Peace Shri K C Das Ji
Kamaleshda (Sri K C Das) is no more. He was struggling in the hospital for last 15 days. Both the kidneys were not functioning and suffering from mild septesomia. Complications were acute and aggravating . Finally he left for heavenly abode on 26th October 2018  at around 12.30 pm.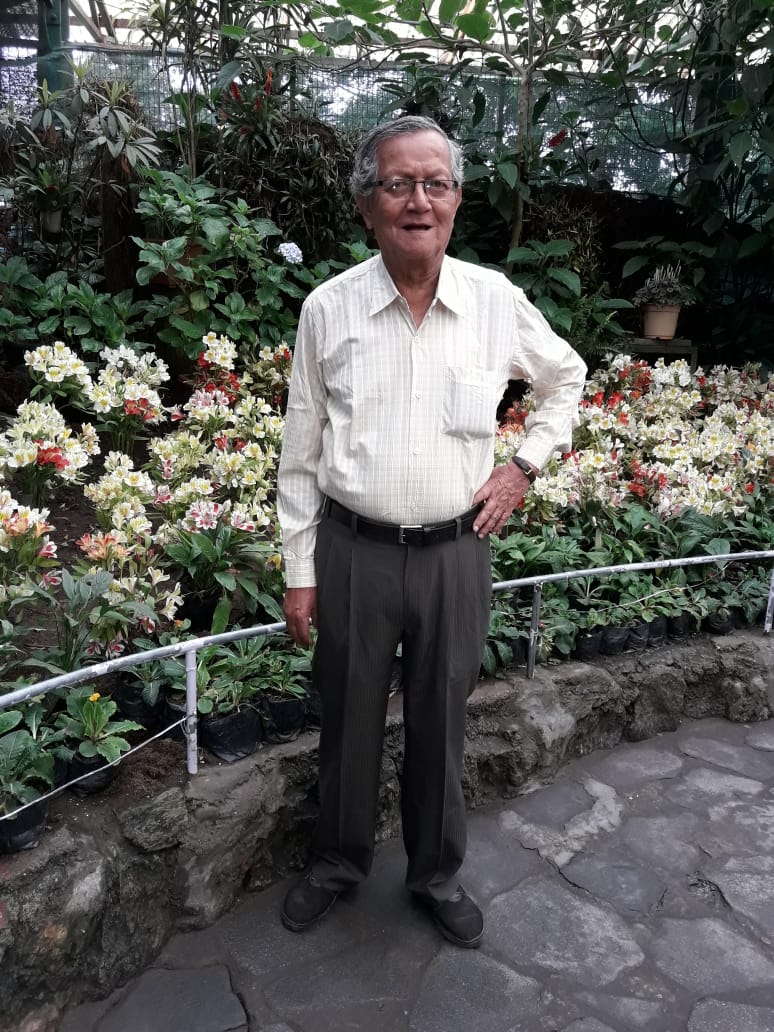 Shri KC Das at Gangtok
Kamaleshda retired from service on 31.3.2001. In the TAC (E) people loved to say the NICOA as "Kamaleshda da"s association. The ever present name of  CONFED / NICOA was popularly identified by the name of our great leader ----KC Das !  The charisma of this name is present even today-- an impact even after almost eighteen years of his retirement!
He had a wonderful personality to assimilate with  any kind of people, hard or soft, Coarse or delicate, big crowd or small group and to come out with a flying colors. Whether it was a stalemate state at one Region or a stubbornness of a CEO. Evidence was galore. How he blended the purpose of the company and the welfare of the officers; how he used his love, humanity and prudence.His mesmerized smile and friendly behavior could conquer many managerial decisions in favour of the benevolence of the officers.
Have we ever tried to see that what was the state of affairs of the officers of General Insurance Industry 30/40 years back? It was not smooth to enter into a chamber even of a Scale 4 Officers in those days. Our leaders and the fellow members have turned and tuned many service conditions in favour. Kamaleshda was one of such great leaders. As a successful organizer he overcame many tough agenda one by one. His acumen in leadership achieved some difficult mission in a smooth and easy manner.
In those days, in the capacity of Divisional Incharge or Regional Incharge, every evening, 4/5 colleagues used to avail the joyride of KC's car on the way back home from office. A deep sympathy  and a stable fellow feelings made it possible to continue this act of joyride for a continuous period of 15 years !
One more lesson from his life was his enviable personal relations.His connections with other family members was so natural and simple, that many of them used to share their personal feelings on various individual  interests. In a word he was a friend of many family members. Because he had a spirit and taste of modulation on subjects. ( Many of us are limited in dodging our dialogues within Claim, under insurance, sensex or Radcliffe- line).
NICOA will always miss and remember such guiding lights.
NICOA will always miss and remember such guiding lights.